At least 50 people are dead and 500 others are injured following a mass shooting in the city of Las Vegas, police said on Monday.
The attack occured outside the Mandalay Bay Resort and Casino during a three-day music festival on the iconic Las Vegas strip.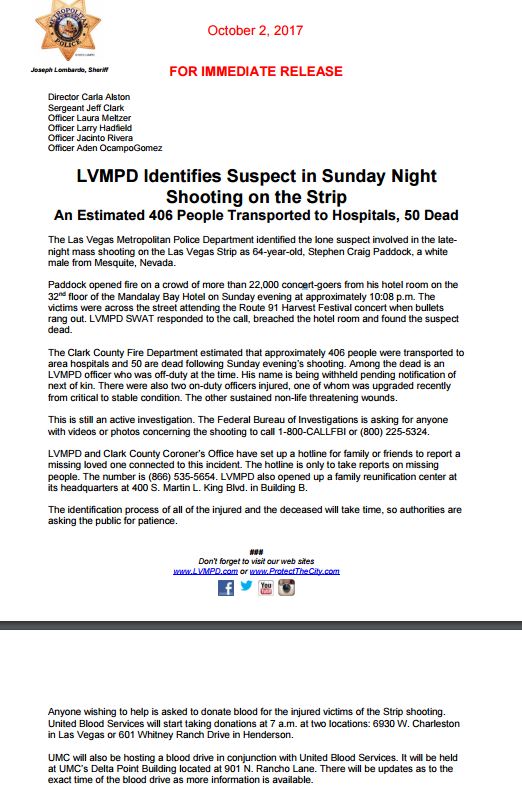 Sheriff Joseph Lombardo said police have identified 64-year old Stephen Paddock as the shooter. Police said they shot the assailant killed himself before they entered his hotel room. They located for a second person, a 62-year old woman named Marilou Danley, in connection with the attack.
According to media reports, the first reports of the shooting came around 10:08 p.m. local time (0400 GMT). The suspect, Mr. Paddock, was reported killed around midnight.
Confirming that one suspect is down. This is an active investigation. Again, please do not head down to the Strip at this time.

— LVMPD (@LVMPD) October 2, 2017
The incident is the deadliest mass shooting in U.S. history, with 58 people confirmed dead and 515 injured.
Islamic State claimed responsibility for the attack, calling Mr. Paddock a "soldier" who converted to Islam months ago. Police have not identified a motive for the attack.